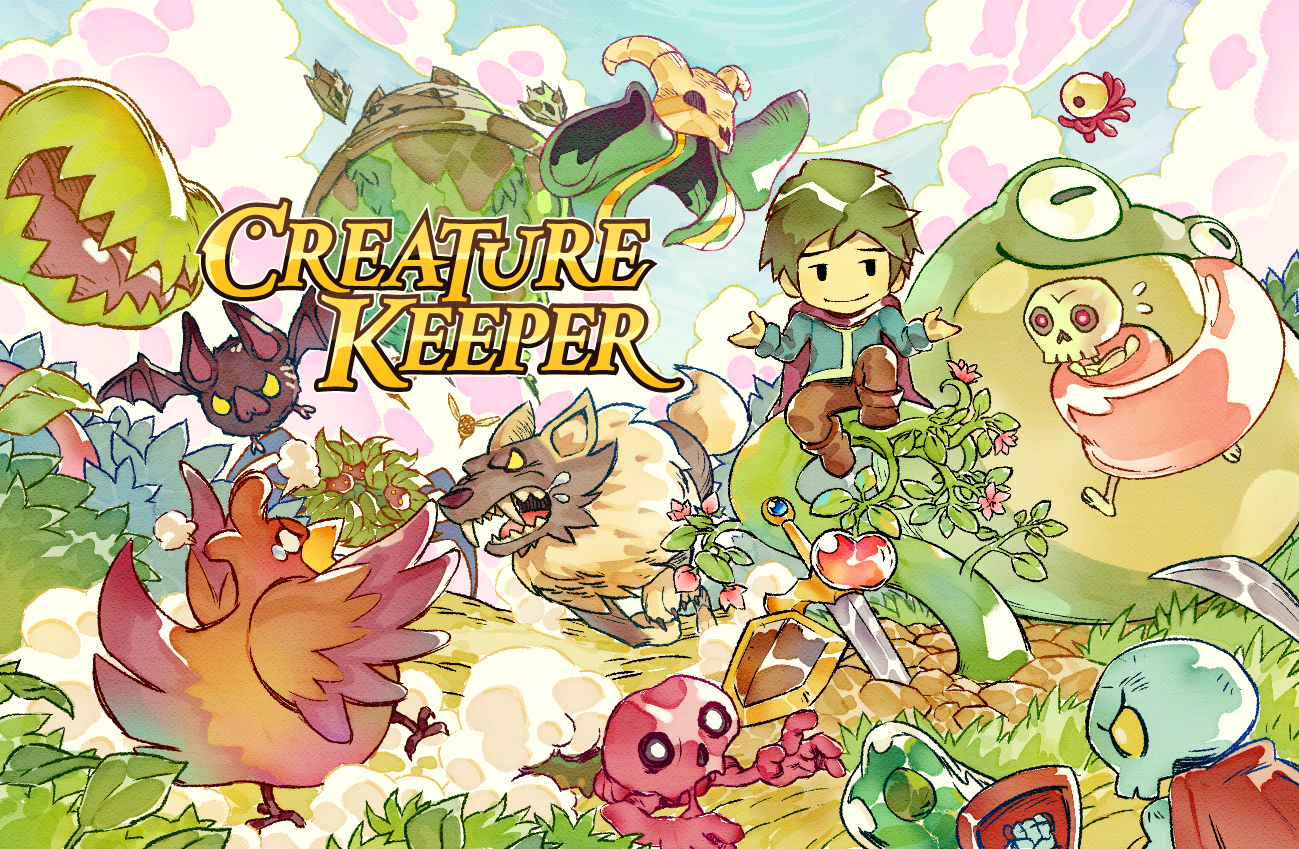 Creature Keeper
Introducing Creature Keeper - Befriend creatures and fight alongside them in this Action Adventure RPG
---
Hello everyone,
Fervir here with Creature Keeper, an action-adventure RPG about befriending creatures and fighting alongside them!



Many of you have been following me since I had been working on Project Elysis, which was my hobby development pet project for more than 6 years! During that time, I've been improving my skills working on pixel art, programming, music, design and everything in between. I even helped contribute to the release of Tangledeep last year as the Character/Monster/Effects Designer/Animator.

I've moved on from those hobbyist days and turned Project Elysis into Creature Keeper, a game with a strong focus on the creatures!
Raise a crew of creatures and fight alongside them as you explore the world

There are some unique mechanics like the Pocket Garden, that lets you grow food, equipment, and more without ever needing to go back to town. Unlock creature entries as you learn more about creatures you discover in the Bestiary. These entries grant you not only more information about the creature, but also player stats and skills to help you fight stronger creatures.

There was a new demo just released yesterday so you can experience all these mechanics for yourself.
Will you raise an army of bats, bees, or frogs? Maybe one of each? There are lots of creatures to choose from!

And if you've enjoyed the demo already, please consider supporting Creature Keeper on Kickstarter at :
https://www.kickstarter.com/projects/creaturekeeper/creature-keeper
There is also a growing Discord community at :
https://discordapp.com/invite/hf9UZsQ
Yesterday's demo in fact, included a bit of feedback from the community, which featured many quality of life changes!
The plan during the Kickstarter is to release at least one more demo so you can get a feel for how alpha/beta development goes.
After the Kickstarter, alpha/beta access will only be available to backers of the alpha/beta tier and beyond, so consider that when supporting Creature Keeper!

Thanks for reading, hope to see you on the discord!
Fervir

Files
CreatureKeeperKSDemo2_PC_64-bit.zip
98 MB
Oct 29, 2019
CreatureKeeperKSDemo2_PC_32-bit.zip
93 MB
Oct 29, 2019
CreatureKeeperKSDemo2_Mac_64-bit.zip
129 MB
Oct 29, 2019
CreatureKeeperKSDemo2_Linux_64-bit.zip
100 MB
Oct 29, 2019
CreatureKeeperKSDemo2_Linux_32-bit.zip
104 MB
Oct 29, 2019