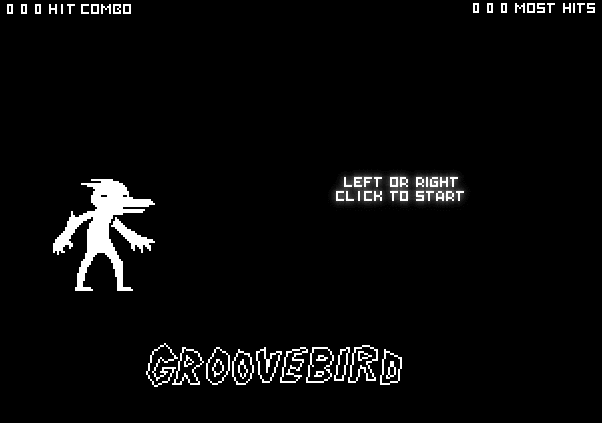 Groovebird
I've always wanted to make a rhythm game before, so when a friend posted some dancing bird gifs, I decided to make a rhythm game which took about 4 hours to make.
This is just me playing around with rhythm and timing and music.
If you like the game and would like to see more, you can help make it happen with a donation.
Things I would work on would be more types of rhythm based minigames, more complex minigames and more accurate timing with the controls. I would even dabble around with making music for a bit or just ask for more from Mush.
But if none of those things interest you, suggestions are always appreciated. Just shoot an email to fervirgamedev@gmail.com.
I would definitely like to make more short rhythm games inspired by Rhythm Heaven and the Patapon games.
To play this game, Left click to punch once and right click for a double punch.
Music by Mush and art by Oph
Download
Click download now to get access to the following files: